Processes are in place whether you design them or not. When you're a smaller small–a solopreneur, solo service provider, or microbusiness–making time for process development can seem a luxury. A nice to have. And even sometimes "a waste of time" compared to the pressing needs (read: Quadrant 1) of sales efforts.
This is as much a challenge for me as it is anyone. Even though I can help others by mapping their "as is" and "to be" processes and closing the gaps, doing that for myself from a time and perspective standpoint is challenging.
When you're a one-person show, it's about efficiency, of course. But it's easy to shrug off process, thinking, "It's just me. What's the impact?" And there's no one to be accountable to anyway. No one is clamoring for this. That's why process mapping (preceded by process identification) is a Quadrant 2 activity.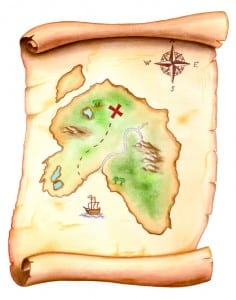 If you're struggling to see the "Important" side of this activity, put it in the context of sales. Are there any sales pain points (for you or the prospects in terms of engaging with you) that can be tracked back to process?  Are you using a CRM or automation tool that you've shoehorned yourself into? If so, that can be a big time waster–having to adapt to a tool.
As smaller small businesses who see the need for process, we don't need CBPPs to come in. We don't have budget for that anyway. But we can benefit from spending time mapping key processes, even if the output isn't on par with a Business Process Management professional's.
Processes are in place whether you design them or not. Click To Tweet
Thanks for reading Day 11 of #30DaysofQ2. Please provide your feedback in the comments. 🙂
Related articles across the web