In this post, we address whether you–as a small business owner–need technology for content marketing. Technology here refers to marketing automation software or a platform. You may or may not need a big technology investment to support your content efforts. 
[box] This is one of our Business Breakdown posts. We break down a marketing headline, explaining who it's intended for and what it means to you as a U.S.-based small business owner, microbusiness owner, SOHO, or sole proprietor.[/box]
The Source
"How Tech Can Help B2Bs Elevate Content Efficiency" from Emarketer.com
The Details about Technology for Content Marketing
"Nearly eight in 10 B2B marketing professionals worldwide used website analytics tools, the top response, and about three-quarters leveraged No. 2 marketing automation solutions. In comparison, just over three in 10 used collaboration or project management platforms to coordinate and track such efforts." (Q2 2015 polling by Starfleet Media)
The Audience and Participants
For international marketers in B2B companies. We don't know how many companies participated in the studies. We don't know the sizes of the companies surveyed, either.
The Purpose
To show how inefficient content marketing can be. To show the gap in technology use. Project management software or a content-marketing platform, for example. The conclusion is the ineffiency is caused by the lack of tools or too many tools. The solution for B2B marketers is technology for content marketing–and more specifically a platform.
What You Need to Know
As a small business owner, microbusiness owner, SOHO, or sole proprietor, know this:
 1. If you're going to produce or curate content, measure it. Chances are, you already have Google Analytics. Use it. You need that technology for content marketing at a minimum. And to know what to measure, too. (Update: Buffer has an awesome blog post about using GA more effectively and what to measure.)
2. Have a defined process for measuring and what you do with the data. Having a data-driven culture helps too. If all that sounds overwhelming, my associates and I can help.
3. Don't take on too many technology tools. More to manage, more expense. Not always more results. Technology for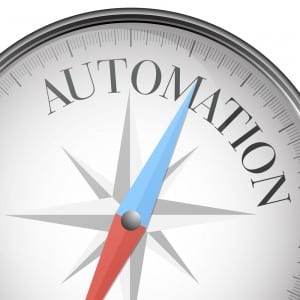 technology's sake is not smart. Unless you can afford to have technology as hobby.
4. Automation may or may not be your best bet. Before you rush out and buy a marketing automation solution or invest in a platform, there are a number of considerations. Consider budget (not just for the tool but the content production too). Know what resources are available (with an understanding of their costs and constraints as well). Determine your commitment to content marketing success.
Having trouble figuring out if you need technology for content marketing as a small fish on the U.S. side of the pond? Schedule a 15-minute call and I'll walk you through it. Available dates are:
Friday, June 19 
Monday, June 22
Wednesday, June 24
P.S. I don't get kickbacks, perks, incentives, or any other benefit from recommending any particular solutions. And I sure as heck wouldn't recommend a product you don't need. I'm here as your touchstone. Book a 15-minute call with me to get the real answer. You can also contact me with questions.