As a one-person business, it can be challenging to define your brand if you haven't tapped into your strengths, your purpose, your ideal clients, and your value proposition. Even if you did this foundational work in the beginning, if any one of these is "off" or changes, it can be hard to achieve alignment as an authentic business. Being aware of the shifts–whether they are within you or in the market–is continual work that is important but not urgent.
Most of us are complex. Shaping our complexities into the right offerings (aka productizing our services) and an authentic and consistent brand is difficult to do on our own. We don't always acknowledge or embrace our strengths and passions. We might have doubts around using everything we can potentially bring to the table. Plus, we have blind spots and distractions. We have to contend with confirmation bias. And finally we have limiting beliefs.
In addition to being complex, we are providing value to complex people. We need to identify our ideal clients, understand them deeply, align our skills with their needs, and create messages that attract these people. Most often, solopreneurs or solo service providers (and sometimes even microbusiness or small business owners) feel like they must do all of this on their own! In doing so, they could miss the mark on any one of these outcomes. And in my experience, when solopreneurs are not seeing the results they expect, they don't always solve the right problem.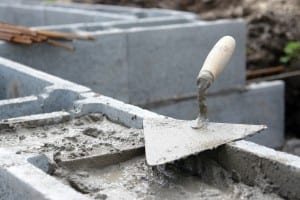 For example, people will say, "I need to market my business better," "I need to get my Facebook handled," or "We need new graphics on our website," and the list continues.  In many cases, they are assuming promotion is the answer. And throwing money at a solution before undertaking rigorous problem identification is a huge waste. Something I'm 100% against. I want to find the true problem–especially if it is foundational–and solve that.
Sometimes solo service providers aren't even aware that they need to revisit their foundations, but that's a good first exploratory point in any marketing conversation. In 2013, I had a client come to me with totally different perceived (and mostly tactical) marketing needs. She was feeling the pressure of time-consuming marketing tasks (such as social media) and wanted to off-load them. Through careful, consultative questioning in our kick-off session, I uncovered an untapped opportunity to apply a particular skill set to the business. This is much more strategic and valuable than silly task outsourcing! The good news? A whole new revenue stream would open up for her and bring her closer to the goal of serving 10 individual clients a month. Plus, adding this new service offering led to company re-branding, including a new, more inclusive company name to capture more of the market. Doesn't that sound better (and more impactful to your bottom line) than having new graphics or social media content?
Knowing your authentic purpose, strengths, and values as well as identifying your ideal clients is key to creating and establishing a rock-solid marketing foundation from which to build your business. Knowing what your authentic business is and your entrepreneurial vision provides clarity and direction.
What steps have you taken towards this? Who's been instrumental in helping you with this? Let us know in the comments! #nothingiscreatedalone