How Do We Make Better Decisions?
If we take the time to identify what we want, at the BIG PICTURE level, making decisions becomes easy. When we know OUR own pH, everything that comes our way can be tested against it. If it doesn't match, we can politely walk away.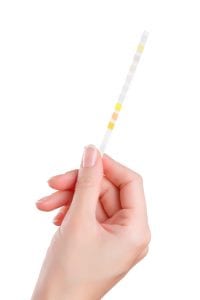 I imagine we waste a lot of time in decision-making. And maybe that comes from not having "top-level criteria." What do I mean by top-level criteria? Your 3 most important things. Three things that MUST be present for you in your life or business.
When you know these, everything becomes a lot clearer. And they are unique to YOU.
For example, I will only do things that make me feel happy, successful, and appreciated. That's MY litmus test. (Everyone's is different.) A new opportunity, a prospective client, an event, a volunteer
position–anything that comes my way–is tested against the probability for meeting each and all 3 of those criteria. They are REQUIRED. And if my initial reading changes or if I perceive it to change, my involvement can change too.
Can you see how this knowledge takes the guesswork out of decisions? How it brings clarity to what I am supposed to be doing? How I can use those 3 criteria to re-focus myself and get myself back on track should I veer away? I hope so! And I hope you are inspired to find your "top-level criteria."
Have you taken the time to identify YOUR 3 things?  It's one of the best time investments you will make and guess what? I can help you to achieve this in only 15 minutes.
Feedback . . .
[box] "This was exactly what it said – a jumpstart! Thank you! . . . Good questions can help get to the heart of a matter quicker and more efficiently. I really enjoyed the call, you, your energy, and the very focused, targeted questions you asked to efficiently and effectively get to the top 3 in just 15 minutes. This was a helpful call. Much appreciated!"  [/box]
[box] "GREAT SESSION!!! I am super motivated. I love that I'm held accountable for the process to myself and you." [/box]
[box] "Tracy, this was such a great start. It's SUPER helpful in keeping me grounded & looking at the decisions I'm making moving forward!"[/box]