Today I am in San Francisco for the first day of the Gallup Successful Strengths Coaching Program and it is the last day of #30DaysofQ2. (Confession: I am late in posting but I drafted this on Day 30.)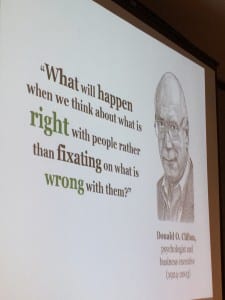 Looking Inward and Finding Your Strengths
It's not often we spend the time to take stock and find our strengths. But they can tell us so much . . . especially when clarity, inspiration, or change seem like distant planets. That's why I decided to take this journey. So many friends, would-be entrepreneurs, and current business owners can benefit from knowing themselves authentically, and aligning their jobs, brands, service offerings, and lives accordingly. By bringing strengths into focus, I can help entrepreneurial-minded leaders bring about a clearer vision of where they need to go, gain more momentum to get there, and amass the courage to make the changes required to do so.
I'm excited to use the knowledge I gained to fulfill my promise to Creative Partnering(TM) Engagement clients:
I create a safe space for you to be and discover yourself, to practice embracing and LOVING your strengths, and being inspired to ACT and LEAD with strengths while sharing your newfound discoveries with others so that we may all better understand one another. 
Does using YOUR strengths to find your direction, create more clarity, gain much-needed focus, or bring a big idea to life appeal to you? Become a Strengths Enthusiast to learn more or contact me to see if creative partnering using strengths as a tool is for you.
(NOTE: Updated May 2018 to reflect how my training is being put to use today!)