Why do we take a holistic approach to service? Why does service experience design start with a broad view?
David Clarke in an Adweek article says it best: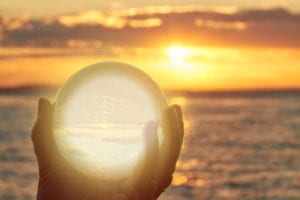 Experience isn't just one thing. It's comprised of sales, customer service, order entry, human resources, quality assurance, shipping, billing, collections, maintenance—a hundred parts of an enterprise. Therefore, a successful initiative dedicated to experience requires a leader with enough professional standing, acumen and political weight to drive reforms across multiple departments simultaneously. It's an executive function. But the payoff is worth it.

While Clarke–and most customer experience research and advice–is focused on large manufacturing corporations, we can translate this for B2B soloists and SMBs in services organizations by honing in on a key point:
As an executive function, success in serving clients is entirely up to you as the business leader and your team (whether that team is ad hoc or includes all the C-suite positions). Your outcomes will only be as good as your collective knowledge in all areas of the business plus resources AND your ability to take perspective, generate creative ideas, operate aligned with common goals, make difficult decisions, execute on only the most important initiatives, manage your time, and create forward momentum. (Essentially, "Nothing is Created Alone.") 
This is why having a creative partner is paramount. This is why we start with asking the big questions, why we cover a lot of ground in our Creative Partnering 4-Hour Working Sessions. And why a holistic approach to service is needed, even if it seems off the beaten path.  To learn more, sign up to get our emails or join a Steps to Services Excellence call.