Taking the time to let those in your professional network know that you support them is an important but not urgent activity.  An easy way to do this is to endorse them on LinkedIn.
Endorsements are those opportunities you see to "check off" that a connection knows her stuff.  As opposed to recommendations, which are another (albeit more time-consuming but important) way to show support for an A-lister or someone you have worked with before.
I realize many don't take those endorsements seriously–and for good reason. In fact, for the very reason I'm listing here:  Endorsing people is really a vote of confidence. It says to them, "Hey, I believe in you."
Most of the time, I suspect we will only endorse people when we have awareness of their skill set. Sometimes, I admit, I do not have direct knowledge of someone's expertise, say with SQL or Project Management.  I figure, common sense. A database admin and PMP probably do have that knowledge. When we endorse in this way, we are simply taking the person at his word. An endorsement simply says, "I trust you."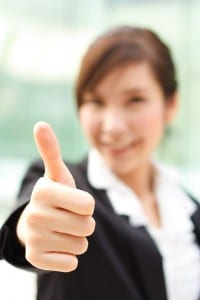 Sometimes we can be skeptical of people's skills and that's fine, too. We can also like them and not endorse them for something if we do not have first-hand evidence that they know something. I'm not "endorsement-happy" in that I skip over a lot.
Making time to endorse others and let them know you believe in them is a good way to reconnect with our weak ties, build relationships, and say "I'm thinking about you." It's not to be taken lightly. Not to be used as a marketing tactic. But to be approached with authenticity, joy, and honesty.
How do you feel about LinkedIn endorsements? Are you endorsement-happy? Do you approach it mindfully with the intention of giving someone a vote of confidence?
Update: Endorsements are not as popular as they were at the time of this initial post; is that good thing or do you miss the emphasis on acknowledging others?