This webinar is for service-based business leaders wanting to increase profitability and productivity by improving their ability to serve their ideal clients. We'll cover the high points of what's necessary to achieve service excellence and address a few of the most common questions.  
Our last webinar was November 7, 2018

We are in the process of setting our 2019 dates

Sign up to get notified about our next call!
Can't wait? Ready for individualized attention? Schedule a 15-minute call with us to review your burning questions about how to step up your services game and see if you're a candidate for  Service Experience Design.
More About This Services Excellence Webinar
If you are responsible for the quality of service you provide to clients, volunteers, or donors, you're invited to join me for  "Steps to Services Excellence" where we'll highlight the major milestones in designing services and answer your questions.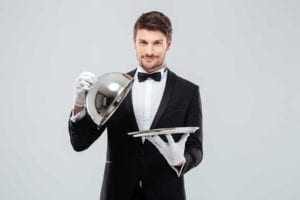 You can sign up for announcements about future calls here.
We want to help you serve up THE BEST to your clients, to help you WIN in your market.
Learn More About This Subject . . .
Could Service Experience Design Take Your Service-Based Business to the Next Level?
When you're an entrepreneurial-minded leader with some measure of success, there are some things you know for sure. You already know you've got a solid service offering, and that you're providing value to your clients. You've got clients you enjoy working with and some referrals coming your way. But one of the reasons I'm so passionate about "creative partnering" with authentic leaders who have the right balance of confidence and humility is that it never just stops with what you think you know. You won't be satisfied to assume anything, even that customers who appear satisfied, are.
The goal is always to be next-level. And the best way to get there [Continue reading . . .]
What Does Service Experience Have to Do with Consciousness?
For all our focus on maintaining professionalism in our work as service providers, we are, after all, humans first — and so are our buyers. I realize this sounds odd at first — and like a no-brainer. The point is, Have you ever had an encounter with someone in which their "being professional" comes off as "robotic," "distant," or "detached" instead? I sure have. [Continue reading . . .]
What is Service Experience Design, Why Should You Care, and Who Needs the Service Experience Design(TM) Engagement? 
[EXCERPT] I've seen that even some of the brightest entrepreneurial-minded leaders have left the experience of  their prospects and customers to chance. In other words, they have not carefully designed their businesses to be responsive to true prospect and customer needs at all the critical moments–from the time they raise their hands as interested to the time the service is completed and all the points in between and beyond. What happens as a result? Expectations are unknown and unmet. Unknown or unmet expectations can weaken a service-based business' ability to reach its potential–or command a premium.